X-Generation of Laser Tag Equipment

October 28 in Moscow, we officially presented to laser tag players and operators our tenth generation of LASERWAR equipment called X-Generation.
A little bit history
Year after year we are progressing, growing, going forward, refining ourselves and delight our customers with new products and innovative developments. Today we present you a completely new product that is the result of many years of development.
We well know what you have been waiting for from our equipment. You needed the ability to read game statistics online or as it often called live scoring. And now we can answer YES! The equipment of the tenth generation is able to do it. Let us explain what processes preceded the introduction of this advanced technology.
More than two years, since 2015, we have been working on the Cybertag indoor laser tag equipment system for arenas. And we improved it directly in the process of operation, relying on the customers' requirements. Having received invaluable experience of collecting statistics for arena laser tag system, we decided to apply this technology in the outdoor laser tag. And now we are ready to present it to our customers.

Unique module
For a new generation of equipment, we have developed a unique module called X-Core. It is based on the combination of WI-FI and Bluetooth technologies. This is a breakthrough solution for the entire global laser tag industry, and LASERWAR is the first company that will use WI-FI and Bluetooth simultaneously.
What are the benefits of such a solution?
X-Core combines two advanced technologies - Wi-Fi-standard 802.11n and Bluetooth v.4.2 BR / EDR and BLE.
The Wi-Fi-standard 802.11n with 2.4 GHz frequency guarantees greater bandwidth, high speed and a wide range of the wireless network. This standard provides the best performance and allows transferring very large amount of information. The module is capable of transmitting data at speeds up to 150 Mbps. Of course, the actual speed will be less, but nevertheless ,it will still reach 20 Mbit per second. In such circumstances, the recording of gun parameters takes a split second. A recording of sounds and firmware updates will be several times faster than in previous generations of laser tag equipment. In addition, Wi-Fi routers nowadays are available to everyone, which means that you will not need to buy expensive radio bases and create an additional network for your laser tag game area. Recommended routers for X-Gen are already available for ordering in our equipment online store.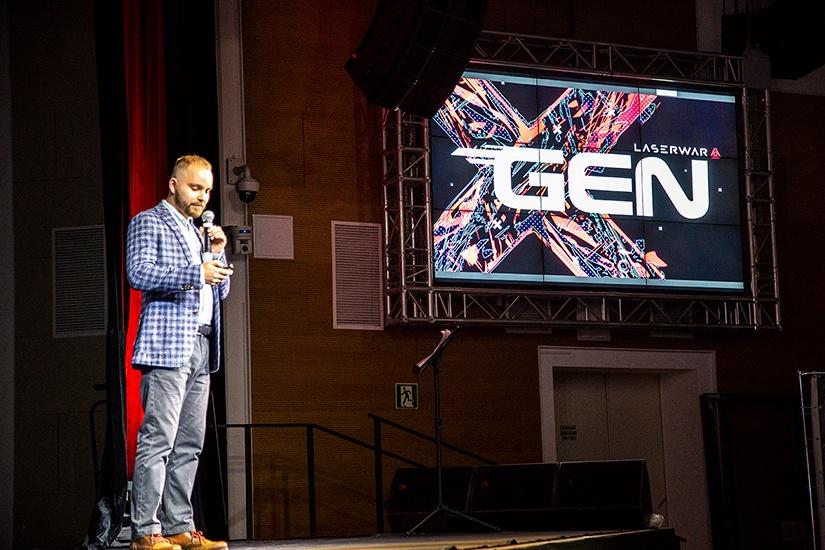 Bluetooth v.4.2 BR / EDR and BLE allows you to connect our equipment with players' mobile phones, smart watches, tablets and other devices. This is the future of laser tag and large scenario games where you can't set hundreds or thousands of wifi repeaters on the playing area.
We understand that modern laser tag clubs often spend several games in a row, which means that the equipment should work out a full game day without recharging. Our new Wi-Fi and Bluetooth module will not pump energy out of the batteries because we developed special power saving modes, this will allow the taggers to stay in the game for a long time.
Another major advantage of the X-Core module is the 240 MHz processor. For the first time in the outdoor laser tag, we use such a powerful hardware. Now it guarantees high speed and stable operation of the module.
The module is also equipped with 16 MB flash memory. This amount of memory makes it possible to stored and use statistics for several weeks.
New boards
We have not just released a new module. We created a special 10th generation board for it. It is the same size as the 9th generation board, so it can be integrated into all the equipment where it was used. At the same time, the 10th Generation board holds 1.5 times more elements. The careful wiring conductors and components wiring made it possible to optimize the heating of the board. It is essential for reliable operation of devices in the most severe frosts or in high humidity conditions.
In addition, the design of the board is ideal for an auto-mount process. The new series of boards is assembled by robots on an automated line. We fully control all the processes, maintaining a high level of quality at all stages of electronics assembly.
The retail price of the new board is $90. But with Trade-In special, LASERWAR customers will be able to get it with 33% discount. Yes, you read it right: we sell new boards cheaper than the devices of the previous generation. The cost of the X-Gen with this special will be $60.
New software
The abilities of the players and the effectiveness of his laser tag business operation depend on the quality and functionality of the software. LASERWAR company is rightly proud of the released software. Our software is developed by a staff of qualified programmers. At the same time, we provide our application to our customers absolutely free.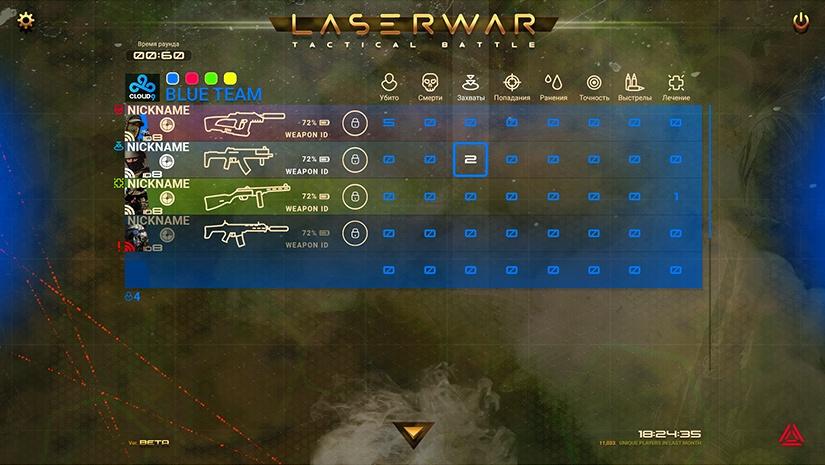 For new X-Generation, we have released the newest software the LASERWAR online configurator. It also is featured with an intuitive, user-friendly graphical interface and a comfortable design. It will be easy to work with for the game manager.
The configurator allows the game master to change gun settings online, without any additional actions with equipment. Just turn on the gun, and the options available for changing for this gun will displayed on the screen. Moreover, the application shows the level of charge of tagger and headbands. To start the game you just need to press three buttons: "Start game", "Random distribution" and "Run scenario".
The configurator will display live statistics of played games with the ability to display it on an external screen. The owners of laser tag equipment will be able to manage their own arena, examine what equipment was used in the games and control the rental of equipment, and also upload the scoring data to the social network.
In combination with our smart devices series, this new Laser Tag configurator will allow the manager to create many unique scenarios. We are not limited to the standard "Zombies" or "Vampires" games. In the 10th generation, we will expand the concept of the game world for all possible directions of laser tag games. There will be the possibility of characters' upgrades, stalker scenarios, many new characters, and other options. All this will bring laser tag to a new level.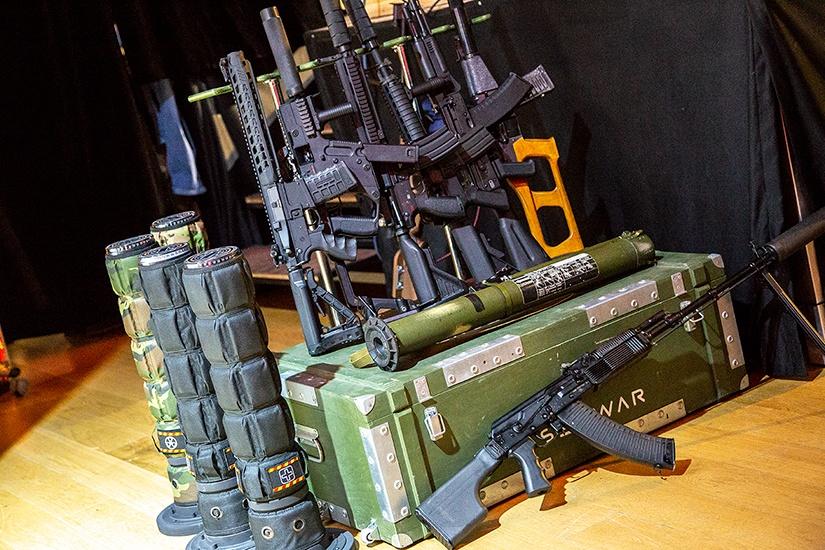 The application is available in the Windows Store, where it can be downloaded for free. The software is automatically updated, which means you will not have to worry about manual software updates.
LASERWAR online configurator is a kind of frame around which the whole world of LASERWAR will be built over time - with a global map, club ratings, game announcements and so on. Now some sections are in process of development. In the next updates, we will increase the functionality and add several new features, from the option of fast guns replacement to a special system of global ranking and much more.

Compatibility
While equipment developing, we always adhere to the principle of backward compatibility. Even years after the purchase of LASERWAR devices, our customers can upgrade them for a small fee. This way, we help our operators to keep their equipment up to date.
For example, if you use 9th generation headbands then when you will not have to buy new ones while switching to the 10th generation, just ugrad the firmware. With using of our online configurator, you can update this firmware for free.
Summary
A couple of years ago, we could not even dream of such opportunities for outdoor laser tag. But technologies are developing at a rapid pace, and we are trying to keep up with progress. Fact is a fact: the tenth generation of LASERWAR is already a reality.