LASERWAR at IAAPA Attractions Expo 2017, Orlando, FL, US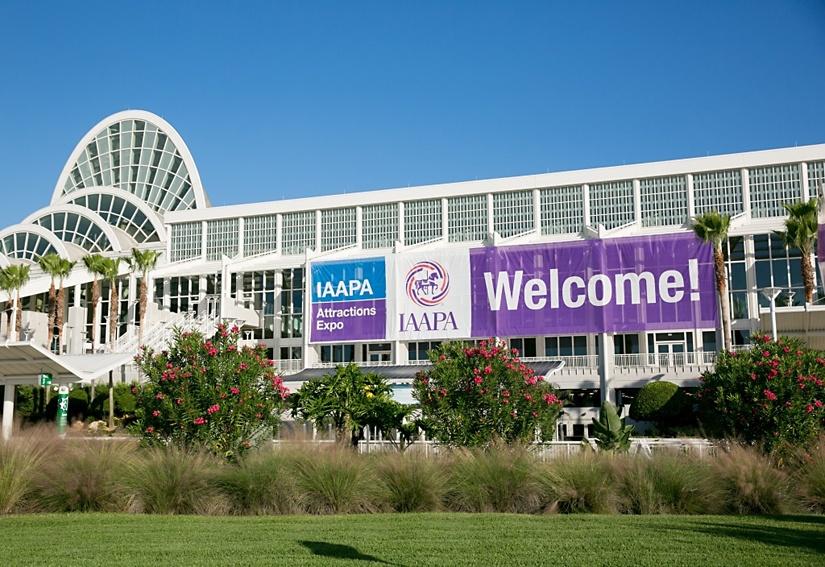 LASERWAR company took part in the IAAPA Attractions Expo 2017, which was held November 14-17, 2017 in the Orange County Convention Center Orlando, FL, US. This is the largest exhibition of attraction producers and developers in the USA, Europe and Asia in which had more than 1,100 Exhibitors.
We brought only a part of laser tag equipment to the USA:
Several laser tag guns: 
As well as a large number of additional laser tag equipment such as The Dome system, Explosive device simulator, Universal remote, Personal Medkit, Remote Pro, USB Base, Smart Kit, Control point,  Firefly and Spider Chargers, Digital target, Grenade, Knife  and 9th generation headbands in various colors.
We also introduced 3 new devices
New Claymore, new Digital control point device, and new indoor laser tag gun. 
As presenters were
- Sergey Tereschenkov - director of LASERWAR company
- Dekhtyar Gennady - the official distributor of LASERWAR company in the USA
- Konstantin Rublevsky is the head of LASERWAR company and one of the best engineers in the industry.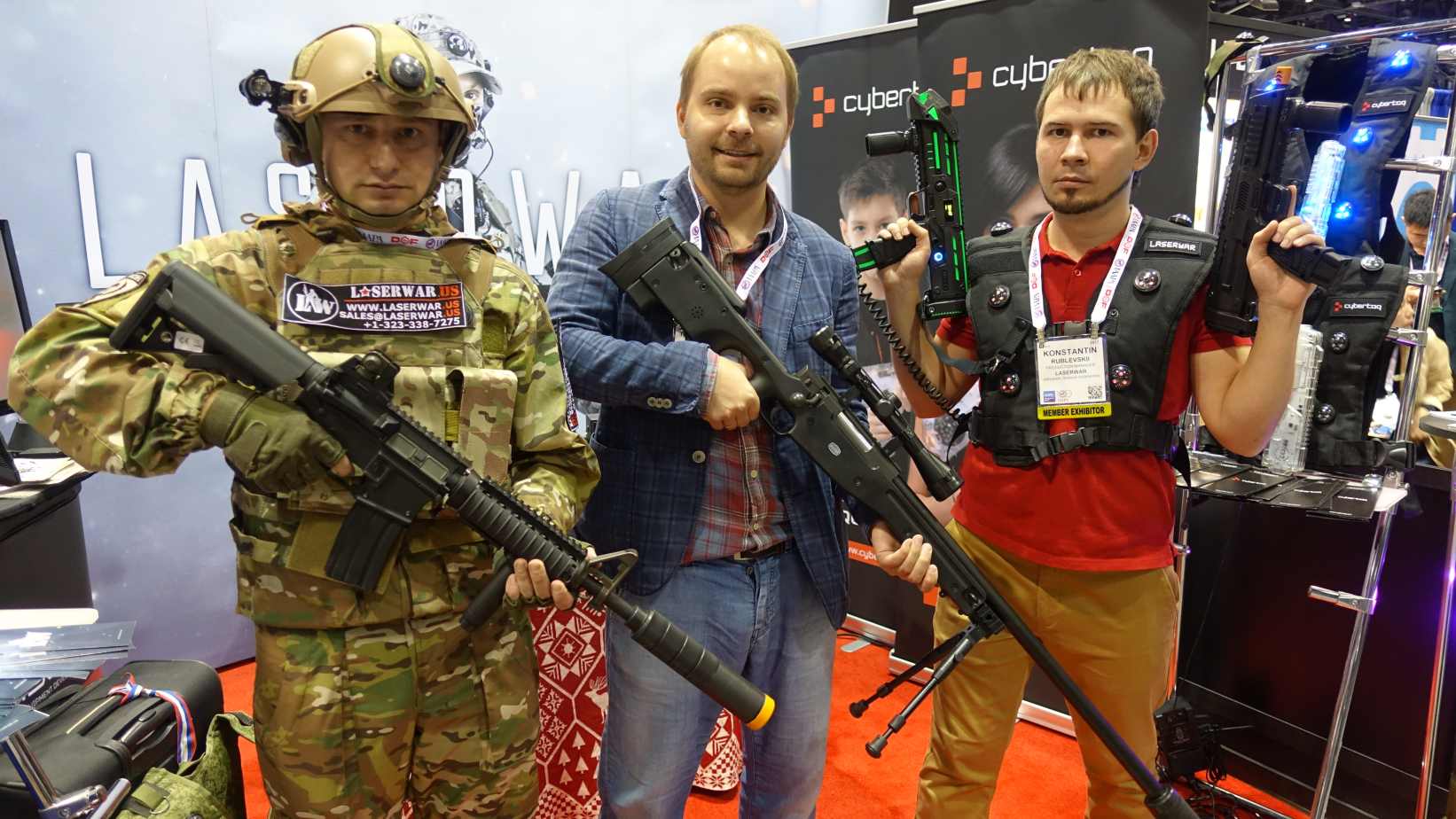 We talked with more than 100 potential customers and met old friends, such as the owner of the laser tag magazine.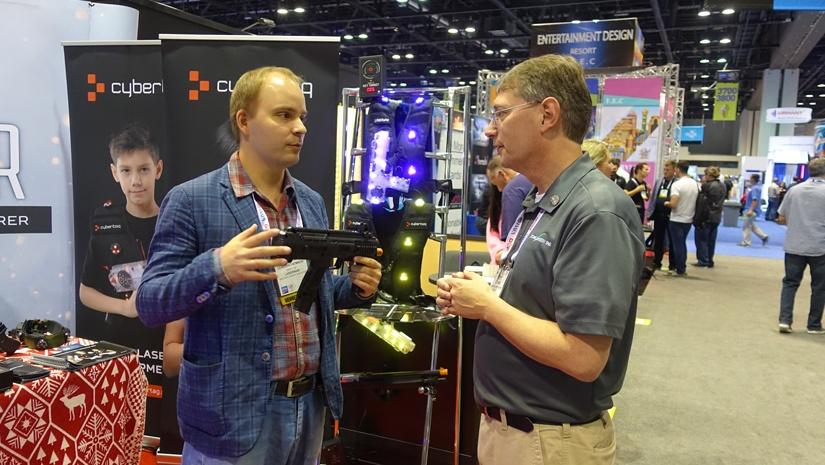 Of course, in four days there were many merry moments. For example, we brought a  Russian fur cap with ear flaps «Ushanka» with integrated hit sensors as a reminder that we are always interested in the custom solutions that our customers offer.