AKS-74U «Falcon» practical series
Description
| | |
| --- | --- |
| | 5.5 lb (2.5kg) |
| LENGHTH (UNFOLDERED/FOLDERED BUTTSTOCK) | 34 in (86 cm) / 24.5 in (62 cm) |
| | 650 ft (200 m) |
| | Up to 30 hours. |
| | Li+ (3 Ah; 7,4V) |
| | + (8,4V; 1000 mA) (additional option) |
The airsoft body from "CYMA" used for this AKS 74U laser tag gun is very reliable. It has an all-metal body, magazine from deactivated gun, frame folding buttstock and wooden forestock just like in a real combat gun. If you take this game set into your hands, everything becomes clear: the metal parts are high quality, the trigger is smoother; the buttstock has no backlashes. Even the breechblock's movement is more rigid. However, we did not take risks and made recharging with the button.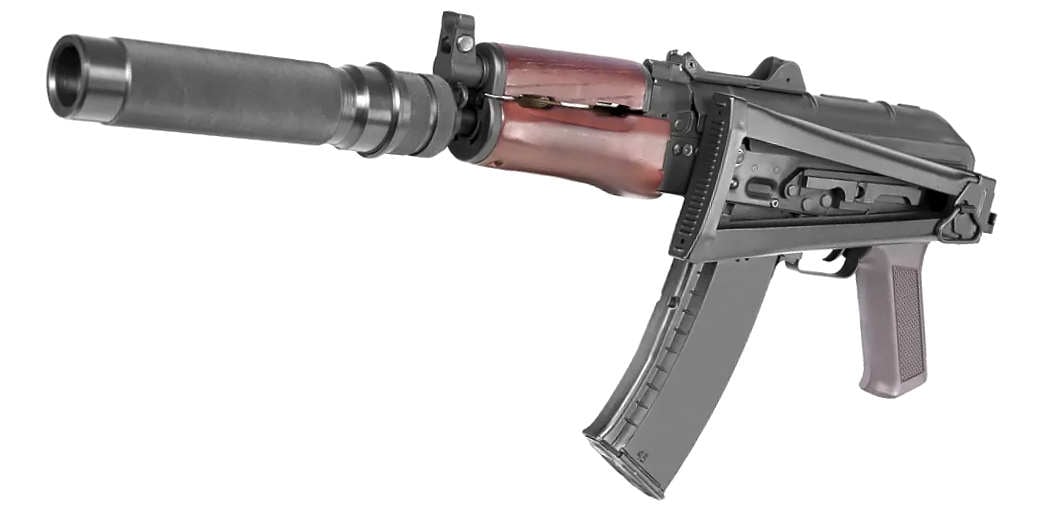 AKS 74U laser tag can be switched on by turning the key in an anti-vandal lock. The power source of this tagger is a lithium battery with 3 Ah capacity that provides up to 30 hours of continuous play. The optical system that is specially developed for assault rifles will hit opponents at a distance of up to 650 feet (200 meters). The weight of this game set is 5.5 lb (2.5 kilograms), and it is slightly lighter than the previous version of this tagger. The length of the set did not change. It is 34 in (86 centimeters) with a not folded buttstock and 24.5 in (62 centimeters) with folded buttstock. As before, we definitely recommend this AKS-74U "Falcon" practical series for rental use. The combination of deactivated gun and airsoft body combined with low cost makes it an excellent option for any laser tag renting business.
Reviews
There are yet no reviews for this product.