Explosive Device Simulator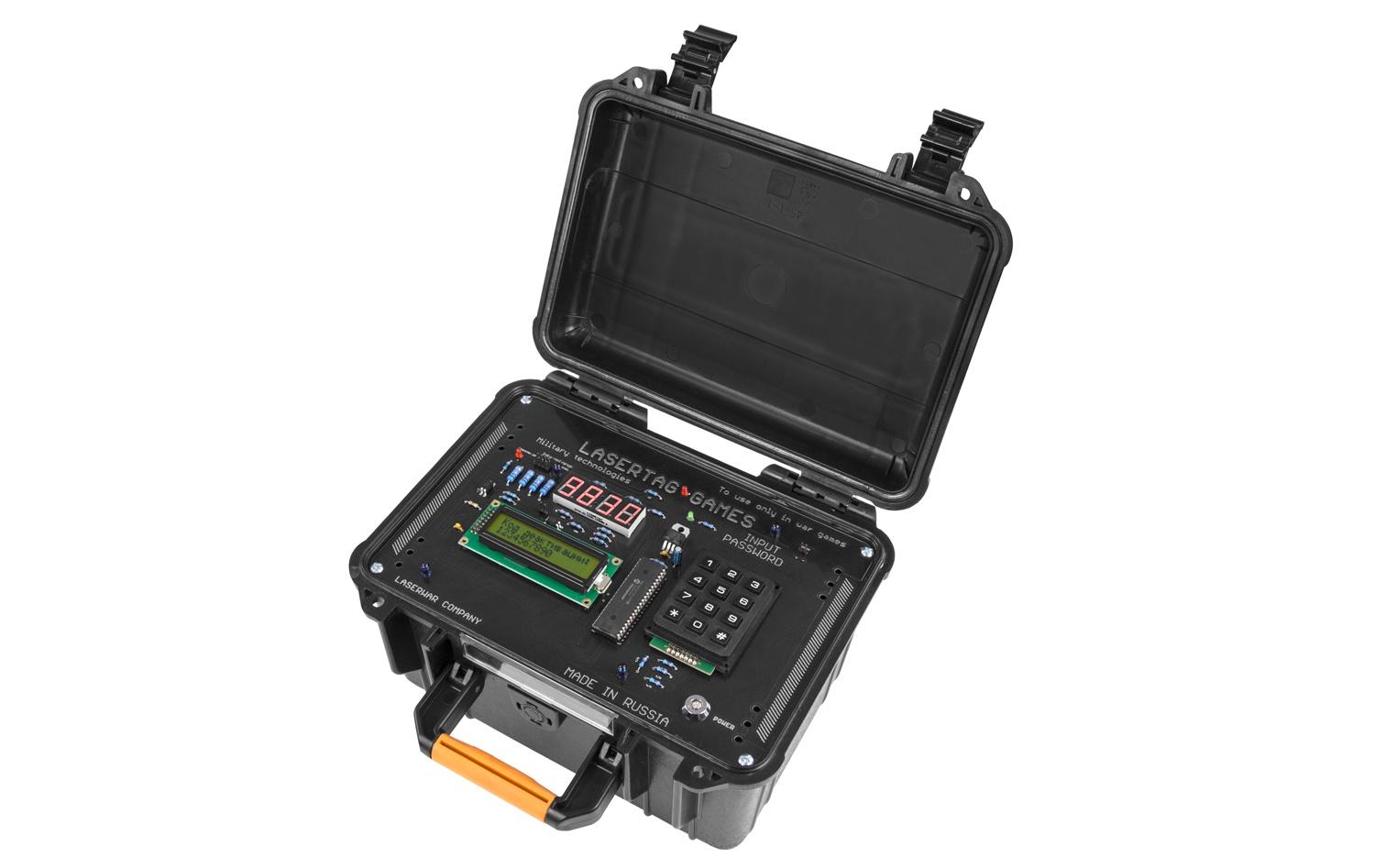 With shipment Delivery method will be selected by customer and approved by manager. for $0.00
Description
| | |
| --- | --- |
| WEIGHT | 35.3 oz (1 kg) |
| DIMENSIONS | 10.2x8.3x6.3 in (26x21x16 c) |
| | up to 24 hr  |
| | SLA (1,2 Ah; 12V) |
| | Sonar (14V; 240 mA) (purchased separately)  |
See more information about Laser Tag Bomb device here.
The body of the device is manufactured in the form of the case from impact-resistant ABS black plastic. It has a special handle for carrying the device during the game. Activating and reloading of this device is made with the help of a master key. Therefore, players cannot cheat and manipulate this device (except activating and deactivating it with the password during the game). There is also no need to connect it to a PC, because all settings can be changed in the Administrator menu directly at the playing area. All information is displayed on 2 screens: a segmented screen (for countdown information) and LCD (for all menus, password entering, laser tag club name, etc.).
Specifications:
IR diode is located in the center of the board.
The casualty radius is up to 15 meters in the room due to the large bounce off the ceiling.
The battery life on a single charge is up to 24 hours.
A loud piezo signal signals there is an explosion.
Reviews
There are yet no reviews for this product.