Smart Kit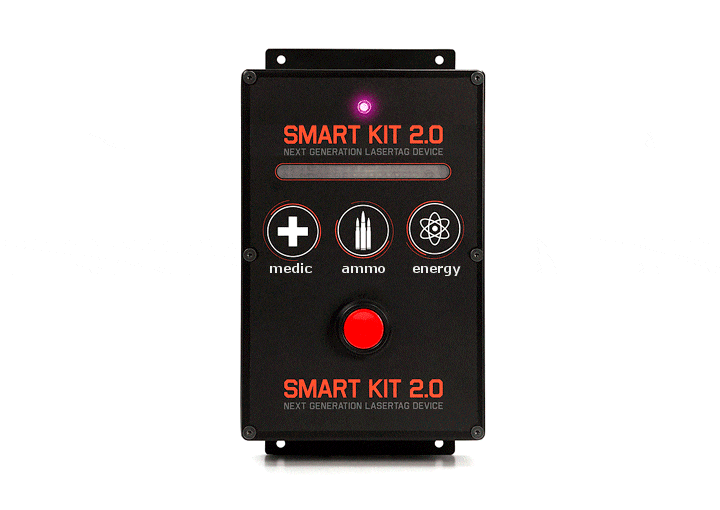 With shipment Delivery method will be selected by customer and approved by manager. for $0.00
Description
| | |
| --- | --- |
| | |
| | 10x5.7x2.2 in (25x14.5x5.5 cm) |
| | |
| | + (8.4V; 1000 mA) (additional option) |
Smart Kit - is a device that can perform a variety of functions. It can operate as a Medkit device as a Respawn, as a cartridge store, like the anomaly zone or as the device that turns players into zombies or changes their team color. It is an easily programmable device that brings complexity and surprises into gameplay.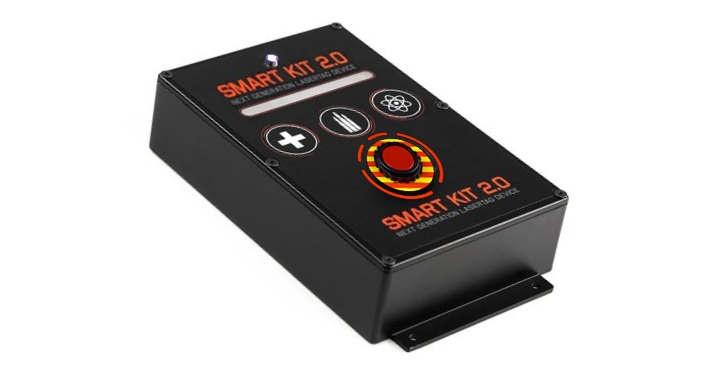 Smart Kit is one of the best devices for experienced players and scenario games.
Main Smart Kit functions.
- Add a preset number of hit points, magazines, cartridges. 
- Reanimate, Stun or Disarm players
- Change players' parameter like health, friendly fire, team color, zombie mode, gun damage, gun power 
- Get hits and be damaged 
- Respawn players immediately or with some delay 
- Restore health only for preset team
It can be activated by pressing the button or can work with some fixed cycle.
The body of the Smart Kit is made of metal. The upper part of the body has special durable polyester lamina label that has high strength, durability, and resistance to low and high temperatures. Dimensions of "Smart Kit 2.0" are as follows: length – 10 in (25 cm); width – 5.7 in (14.5 cm); height – 2.2 in (5.5 cm). The weight of the Smart Kit is 34.5 oz (890 grams). Above and below the body, it has special eyelets, allowing you to easily attach this device to the tree, wall or any other object.
The power source of the Smart Kit is a lithium battery with 2,2 Ah capacity.
See full description of Smart Kit here >>
Reviews
There are yet no reviews for this product.