Mauser Pro Original series
Description
| | |
| --- | --- |
| | 8.8 lb (4 kg) |
| LENGTH (UNFOLDERED/FOLDERED BUTTSTOCK) | 51.2 in (130 cm) |
| | 820 ft (250 m) |
| | Up to 30 hours. |
| | Li+ (2.2 Ah; 7,4V) |
| | + (8,4V; 1000 mA) (additional option) |
Mauser company is producing rifles since the 1870s and their sniper guns still can put a period to any dispute. We present a new strong steel argument in your laser tag-battles, which can persuade any opponent - the MAUSER PRO "Original" series.
The first impression.
The first impression is that now you have a weighty and strong argument. When you take this 51-inch rifle in hand, you understand that you wouldn't be able to run in attack with it, it's not the mission of this gun. This Laser tag sniper rifle is made on the basis of the airsoft MAUSER SR PRO TACTICAL. And, of course, we recommend it for personal use, since this gun will not be very reliable in rent.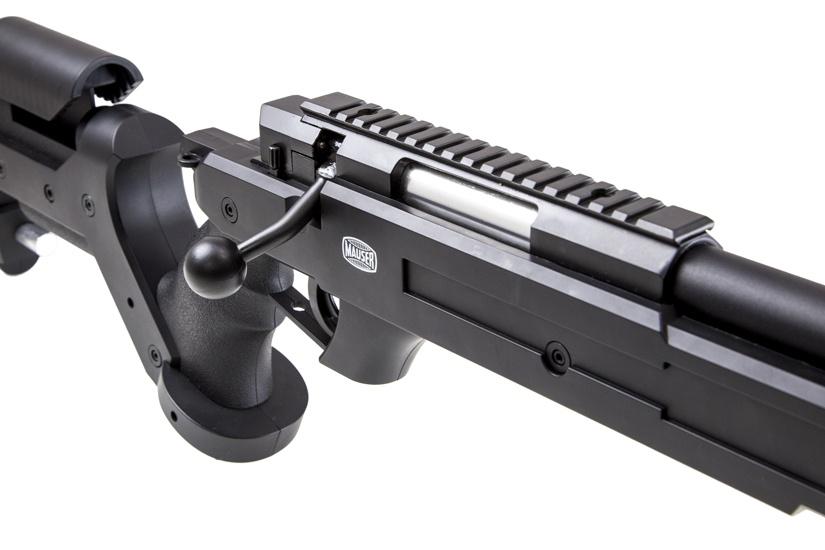 Case and electronics
The barrel, bolt assembly, bipod, and buttstock sliding mechanism are made of metal and, despite the plastic details of the gunstock and butt, the gun is quite heavy and weights 8.8 lb.
Inside the hollow buttstock, this laser tag gun has a loud speaker that provides a pure sound. It's 2.2 Ah lithium battery allows you not to worry about recharging up to 30 hours of continuous play. The charging socket with a rubber plug is located under the barrel, at the bottom of the gunstock. It is charged with our common Li + charger or Spider charger.
Turning on of laser tag is made with admin key. LED indicator and switching on the key socket are located near the charging slot. Standard sniper optical tube provides an effective firing range of 820 feet (250 meters).
As with all bolt rifles reloading of this Mauser is made with the bolt handle. This gun also has sling attachments for fastening belts located near the bipod and the pistol grip. You can place the belt on both the right and left sides.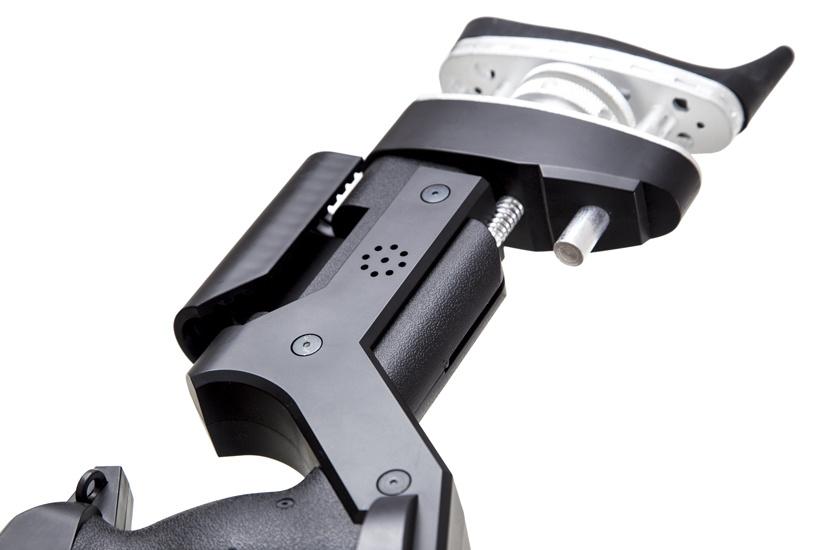 Sights, mountings and bipods
Pikatini rail, mounted on the receiver cover, allows you to install almost any optical sight.
Folding telescopic bipods are mounted on a removable assembly that can be detached from the gunstock by a single push of the plunger pin at the base of the bipod. There are also two additional side Picatinni rails.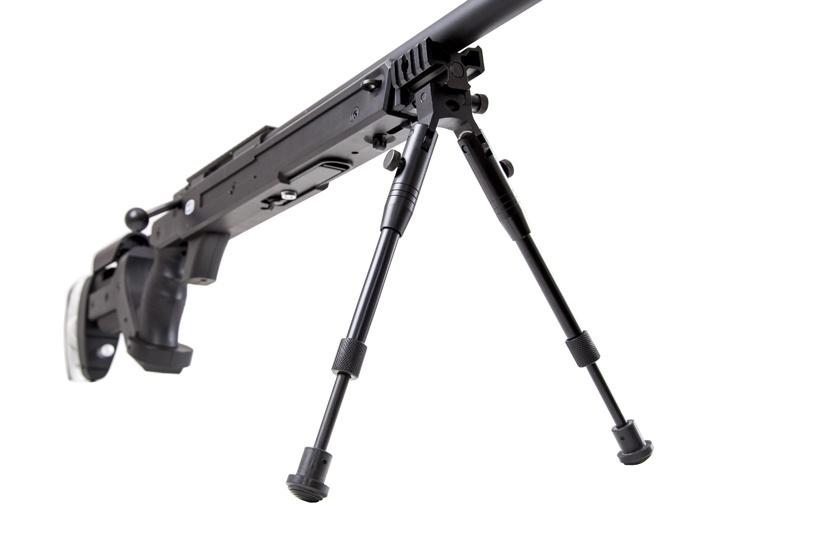 Buttstock and trigger mechanism
One of the main surprises of this rifle is a telescopic buttstock. It is equipped with a height-adjustable cheekpiece and a sliding mechanism that allows adjusting its length and shape. Adjusting the length is done by turning the aluminum flywheel with the locking ring. Rubber buttpad prevents slipping and ensures a secure fit of the buttstock to the shoulder. The trigger is equipped with a safety lock preventing from accidental operation.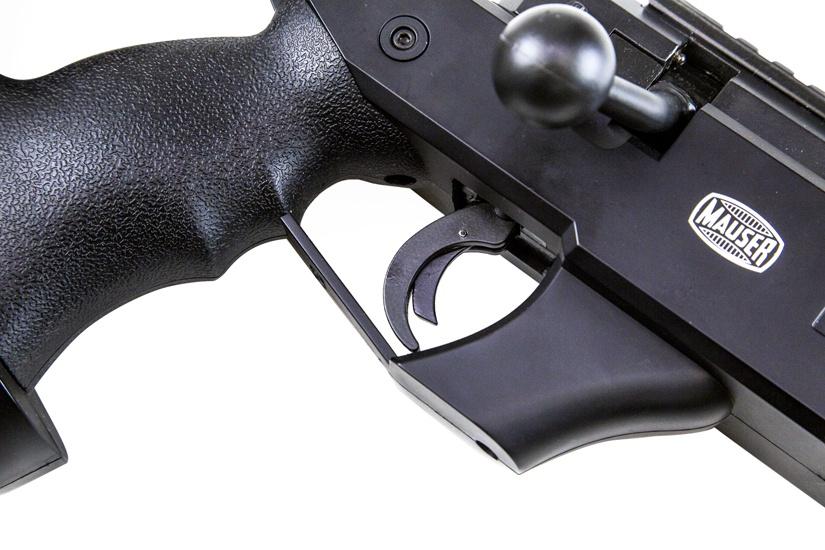 Reviews
There are yet no reviews for this product.