Star Dragon (Ghost in the Shell)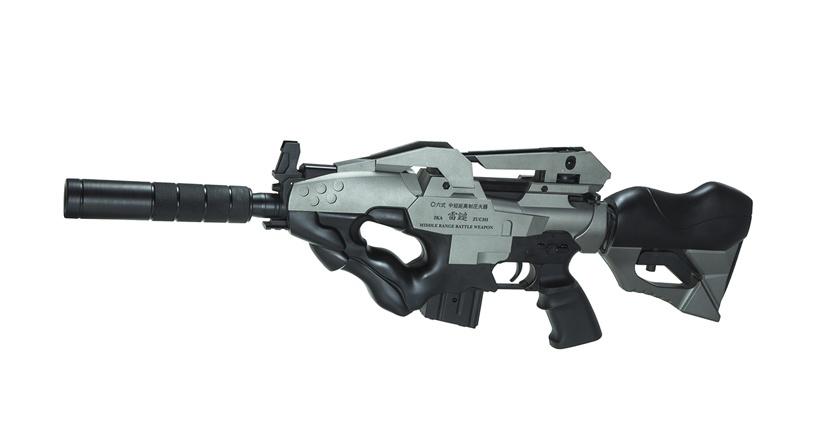 With shipment Delivery method will be selected by customer and approved by manager. for $0.00
Description
| | |
| --- | --- |
| | 5.5 lb (2.5 kg) |
| LENGTH FOLDERED/UNFOLDERED  | 28.4/31.5 in (72/80 cm) |
| | 600 ft (185 m) |
| | Up to 30 hours. |
| | Li+ (2.2 Ah; 7,4V) |
| | + (8,4V; 1000 mA) (additional option) |
We have good news for Sci-Fi fans. LASERWAR now has a new laser tag set that is made on the basis of the fantastic weapon. It is Star Dragon from Poseidon company from the "Ghost in the Shell" universe. This gun is also well-known weapon from "Appleseed Ex Machina" fantastic world and it is made on the basis of IKA ZUCHI company airsoft rifle.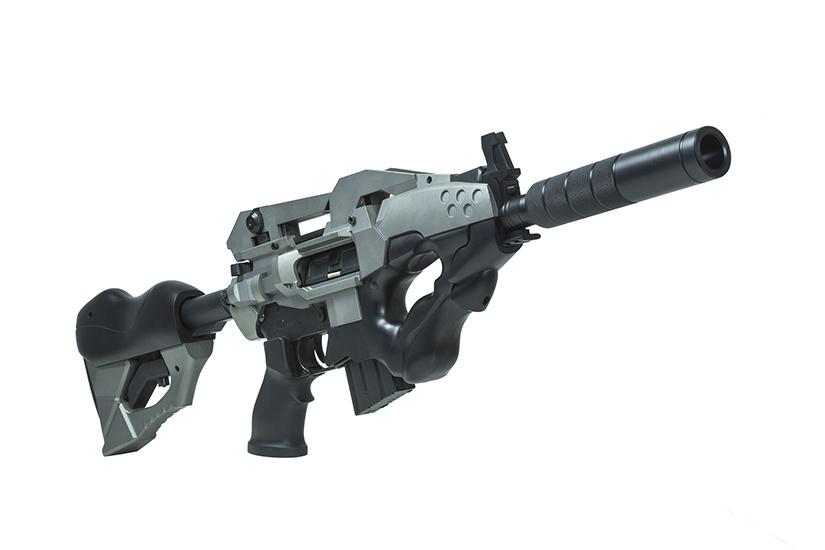 No matter how unusual this device looks, it is based on the time-honored M4A1 with quite recognizable features. It has the same sliding buttstock on a tubular base, a comfortable rubberized pistol grip, a steel magazine, a reloading mechanism that is convenient to use with any hand. A shotgun rib that is hidden under the plastic body kit shows a prototype weapon.
The body of the tagger is made of forged metal and plastic parts. The sliding buttstock with the anatomically shaped cheek pad has three fixed positions and can be adjusted to a player's requirements. The plastic fore-end forms an ergonomic handle, which is convenient to use both for shooting, and for carrying this gun.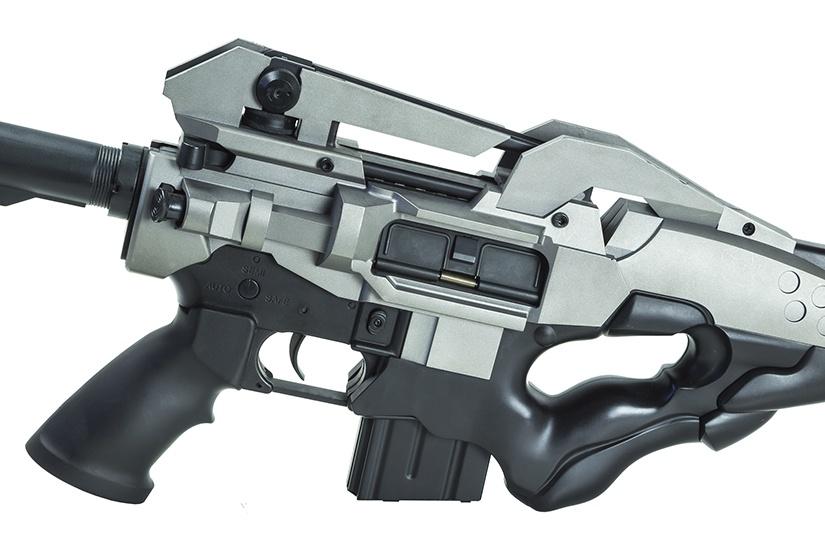 Aiming sight includes front barrel sight and a two-position adjustable aperture sight.
Assault optics will allow you to hit the target in a distance of up to 600 feet (185 meters).
Switching on the gun is made with a gun safety lock, located under the thumb. Two positions this lock switch the mode to the single fire and the short burst mode (3 shots in a burst). A powerful speaker of this futuristic laser tag gun provides a clean and realistic sound, and a recoil simulator in the buttstock will complement the shot effect.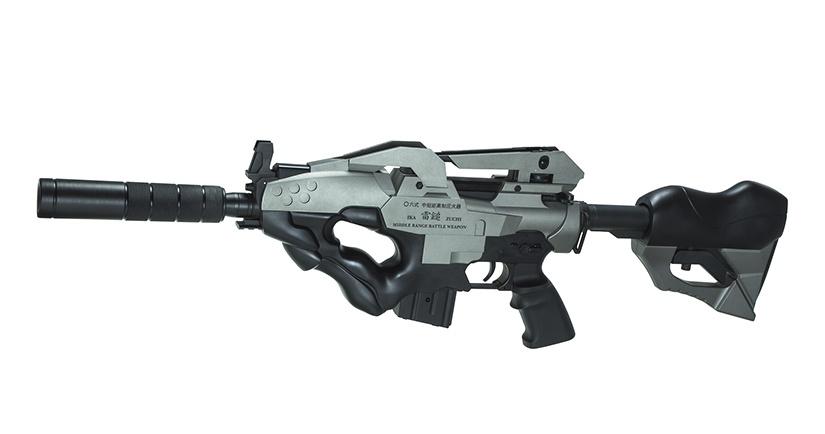 The gun uses 2.2 Ah capacity lithium battery and can work up 30 hours without recharging. The charging socket is located at the end of the pistol grip, the LED of the power indicator is located under the trigger bracket.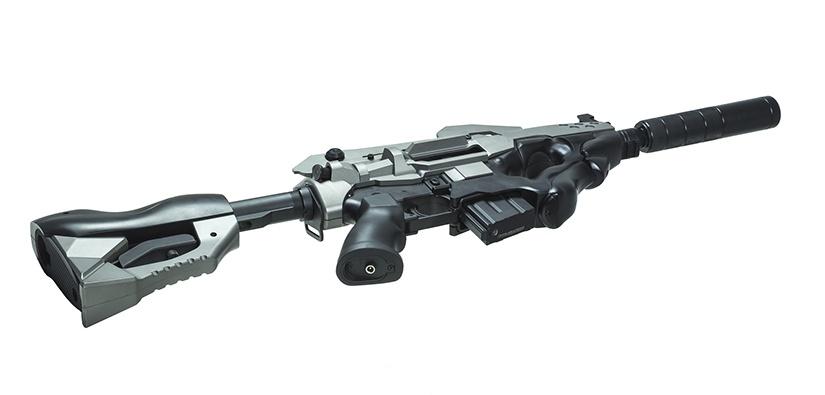 The weight of the rifle is 5.5 lb (2.5 kg), the length with the folded buttstock is 28.4 (in) 72 cm, with unfolded 31.5 in (80 cm).
If you are a Sci-Fi fan, then this laser tag kit is waiting for you. The cost of the kit is $460. 
Reviews
There are yet no reviews for this product.