«Hornet» pistol special series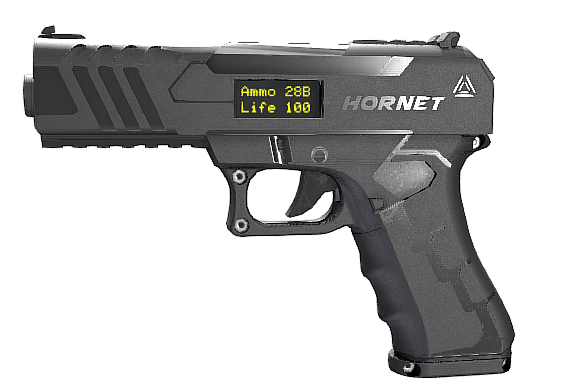 With shipment Delivery method will be selected by customer and approved by manager. for $0.00
Description
| | |
| --- | --- |
| | 0.77 lb (0.35kg) |
| | 300 ft (100 m) |
| | Up to 20 hours. |
| | Li+ (2.2 Ah; 7,4V) |
| | + (8,4V; 1000 mA) (additional option) |
This new tagger is one of the most anticipated guns of 2019. This is a new laser tag gun developed by the LASERWAR company is called «Hornet» like a famous US F18 fleet fighter.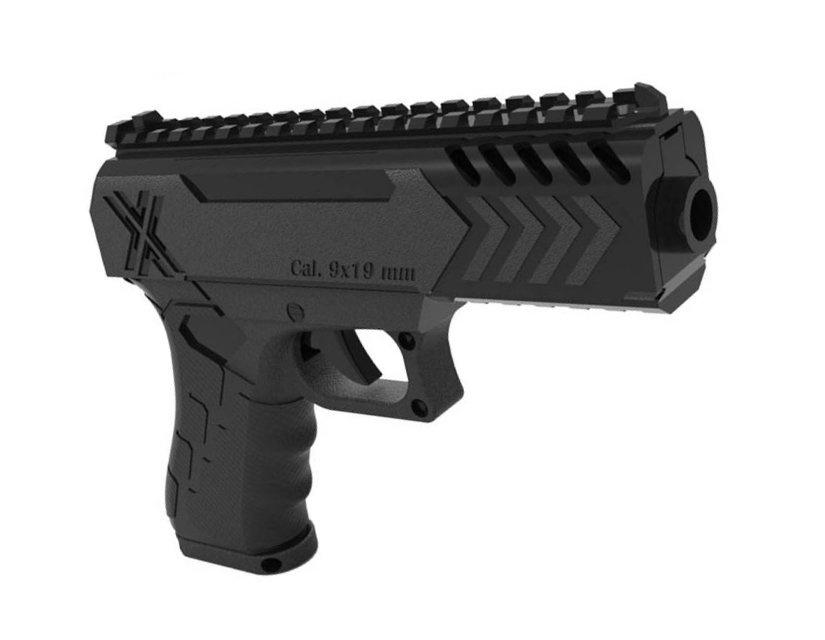 This model incorporated a lot of innovative solutions to the company's developers, and now it replaces the previous inexpensive Krechet (Gyrfalcon) handgun, that was very popular among players both as main and a second gun.
Like the legendary "Predator" and "Phoenix", the new gun is produced in a full-cycle mode by LASERWAR company. Everything, including body parts, was developed and produced by the company's engineers.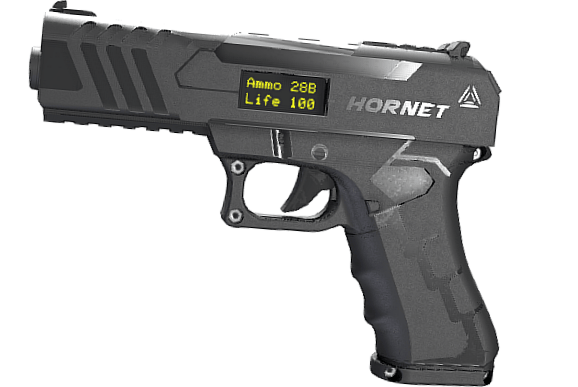 The impressive, brutal case of the pistol went through dozens of redesigns before it was finalized. We have made a series of sketches, dozens of 3d printed models before first production samples made of gun plastic. This pistol took into account the wishes of all our players - those who argued for additional mountings for red-dot sights, and those who prefer to play without them. That's why this laser tag pistol kit includes two slides one with Picatinny rail and one without. So the player can replace them before each game.
The one more long-awaited step towards the authenticity of the gaming set is the reloading that is made with this pistol slide.
And of course, the new "Hornet" has a sharp sting and right now it is the only laser tag pistol model that has built-in parallax optics. We even had to limit the range of fire for 300 feet of in order not to compete with our laser tag sniper rifles.
This is also the only laser tag handgun that can have our tenth generation of X-GEN electronics. But of course, we can install previous versions of electronics.
The pistol can have OLED display that displays ammunition and health hit points.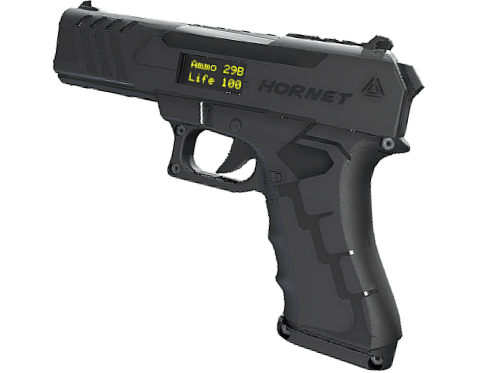 This new laser tag pistol will perfectly fit into the arsenal of a sniper or a stormtrooper as a secondary gun, and its high accuracy makes it possible to even run pistol tournaments, where the Hornet can be the standard weapon.
As usually the minimum of moving parts and full control over the production cycle of this model gives us one 100% confidence in its reliability in laser tag rent business.
Distinctive features of the Hornet pistol:
- Two replaceable pistol slides
- Picatinny rail
- The thickness of casing walls is 3 mm
- Material: gun plastic
- OLED display is an option
Reviews
There are yet no reviews for this product.